It's safe to say the world of skateboarding is in the midst of perhaps the largest youth movement in it's history. With a new crop of talent emerging, the experienced guys now find themselves trying to keep up with the fresh-faced youngsters who aren't afraid to push the sport to the limit. That was certainly evident in the Skate Bowl Final on the Dew Tour's final day.
The event certainly had its fair share of the experienced "grandfathers" of skating – guys like Andy Macdonald, Bucky Lasek and Sandro Dias – but the teachers were onlookers to a clinic the next generation put on display.
While things didn't go well for last place finisher Zach Miller, he consistently pushed himself to the limit with his tricks but was simply unable to land his biggest moves. But just breaking into the final at 23-years-old was impressive, though not as impressive as a kid nearly half his age – Tom Schaar.
Schaar finished fifth with a final score of 82.01 and while his second run left the Ocean City crowd howling, he simply wasn't able to put it all together. That's okay; the 12-year-old – who is quickly becoming the sport's next big superstar – would have his big moment later that night in the Skate Mega 2.0. But with all this talk of youngsters, one legend just wouldn't let up on his runs. That legend was hometown hero Bucky Lasek.
Lasek had two brilliant runs at the beginning of the event and had a legitimate shot at first place – but then the skies opened. With the final sessions about to begin, the weather decided it would no longer cooperate. Lasek would never get his chance at first.
The event was called early and decided by the individual heats, which meant 17-year-old Pedro Barros was once again the champion – having won it the previous year – with a score of 85.76.
Even with the rain spitting down, Barros nailed his final run. He was certainly one of the favorites after last year's win and since 22-year-old Ben Hatchell took home third place, it was an exact repeat of the 2011 podium.
It was clear that both the fans and competitors were bummed out about the weather and the cancellation near the end of the event but there was plenty of action. Sure, it left us wanting more but with seven skaters under the age of 22 – five of which are in their teens or younger – the bowl events will definitely only get better as time progresses.
Check out some of our pictures from the event: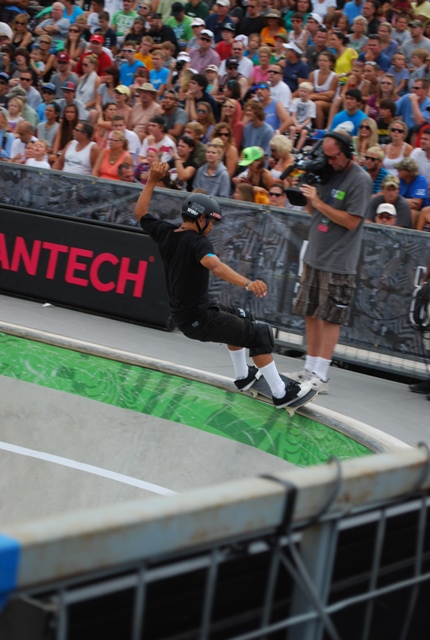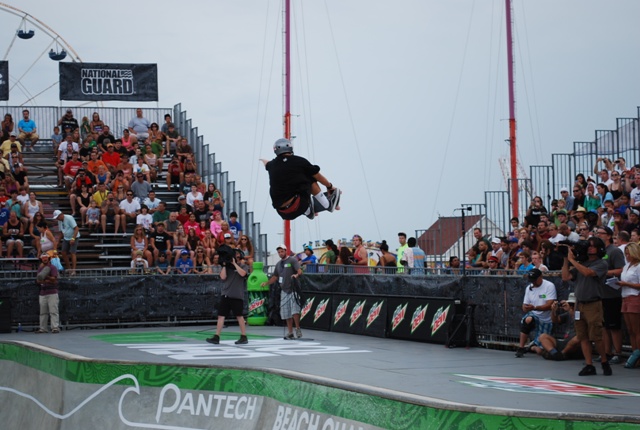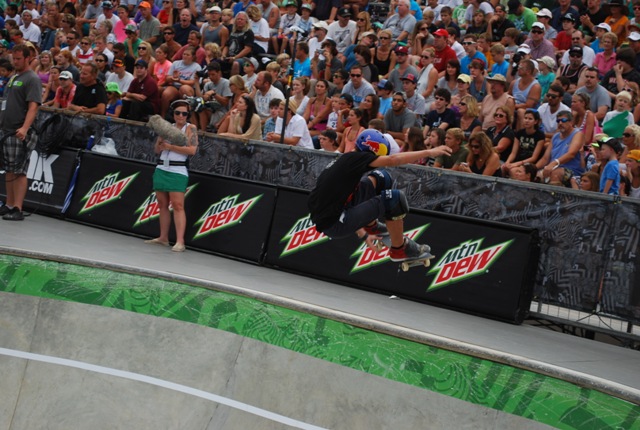 Be sure to check out all of Ed's coverage of this past weekend's Dew Tour from Ocean City, Maryland and follow him on Twitter at @PhillyEdMiller or subscribe to CraveOnline on Facebook at CraveOnlineSports.