Dew Tour Engaging Fans Like Crazy
With the 2012 Dew Tour in full swing, there's more to do for fans than just spectating.
Okay so maybe you're not a super-huge fan of action sports, but there's plenty more to do at this weekend's kickoff to the 2012 Dew Tour in Ocean City, Maryland than just watching the professionals.
If you are into music and merch than this is the closest you'll get to heaven – not to mention the beach is just steps away from all the action. There is a variety of live music, while in between DJs keep the tracks flowing – when there is a lull in competition. There is every kind of clothing and shoe product available throughout the various tents and even the accessories are action-packed.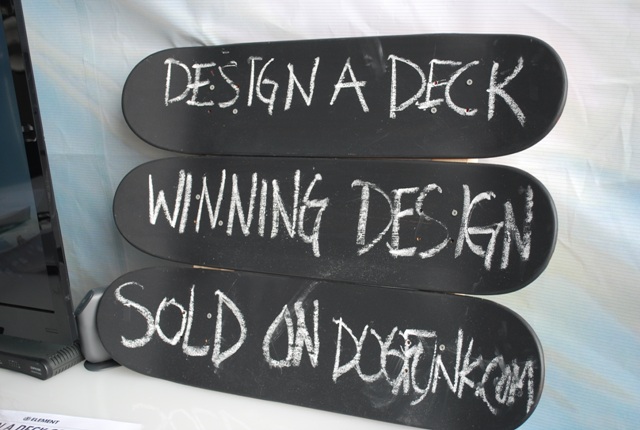 Have you ever made a deck design – well now might be your chance!

Perhaps the coolest promotion is where attendees are able to design their own skate deck and the best design will be available for sale through various online outlets. But maybe skateboarding isn't you thing. That's okay, there is a variety of Mountain Dew flavored clothing, the coolest of which might just be the Green Level Exclusives line, in which the soda company has teamed up with the athletes, artists and musicians to produce limited edition gear.
The Dew Tour is also at the forefront of the social media trend and is displaying the various tweets, status updates and every other we share with the world for all onlookers to see.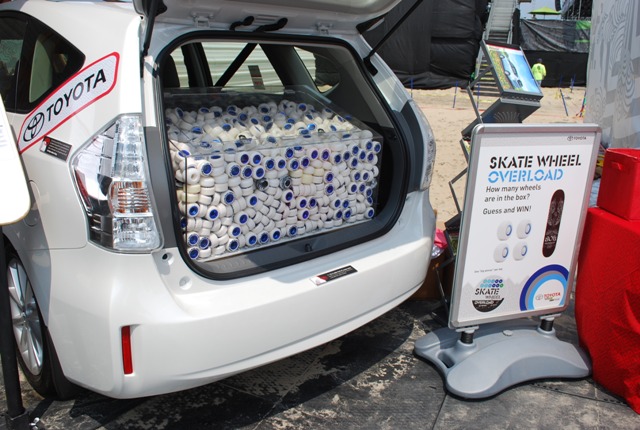 How many skate wheels do you think this bad boy holds?

Add all of the giveaways and various contests on top of these things and there's plenty to keep anyone entertained for the entire weekend. Not to mention you might just see a few of the athletes walking around and taking in all of the events – like Shaun White, who was on hand for the Vert Finals.

So whether you're stoked about the competitions or simply looking for a way to enjoy your weekend, this year's Dew Tour offers a little bit of everything for all in attendance. If you're not able to make it out this weekend, don't fret. There are still two more legs of the Dew Tour before the end of the year.

Ed will be covering the weekend portion of the Dew Tour, so be sure to follow him on Twitter at @PhillyEdMiller or subscribe to CraveOnline on Facebook at CraveOnlineSports for the latest.